Over 20 years of experience with all types of fire and smoke restoration projects.
Our Service
#1 Rapid Response Team in the Midwest
#1 Fire Restoration Specialists
REPAIR. REMODEL. RESTORE. REBUILD.
Our Pledge
No Hidden Agenda. No Double-Talk.
One Focus. One Mission. One Goal.
OUR CLIENT'S PEACE OF MIND.
Fire Damage Repair Services
Chicago Fire Repair specializes in fire and smoke damage repairs caused by fireplace accidents, kitchen fires, electrical mishaps, and many other situations. We'll begin our fire and smoke damage assessment quickly to determine the extent of the damages.
Our team will search all areas of the property, including places you may not expect smoke to travel. Closets, drawers, and cabinets may appear untouched on the outside, but their contents may be affected. We guarantee a thorough inspection of the structural integrity of your property, without overlooking damage that may be problematic down the road. Our services include:
Inspection & Fire Damage Assessment
Board-Ups
Roof Tarps
Temporary Fencing
Tree Removal
Debris Removal
Smoke Deodorization
Electronics Restoration
Emergency Pack Outs
Furniture Refinishing
Clothes & Fabric Cleaning
Computers Refurbishing
Odor Removal
Carpet & Upholstery Cleaning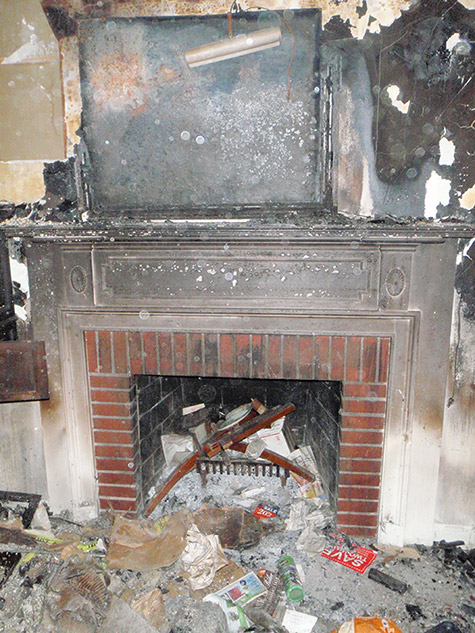 Emergency Fire Repair
For emergency requests please contact us or call our office immediately at 847-674-7875.
Fire Restoration Services
Chicago Fire Repair has over 20 years of experience with all types of fire and smoke restoration projects. We respond to small residential fires and large commercial fires with the same state-of-the-art equipment and capacity to restore your home or business quickly and efficiently.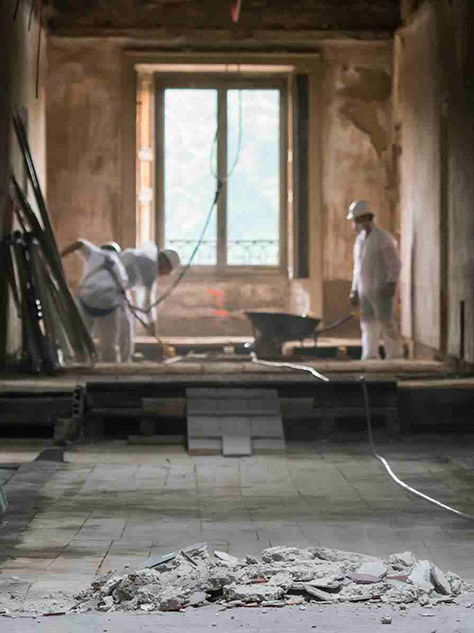 As experts in handling fire damage restoration, Chicago Fire Repair can provide you with the information, support and expertise you need during this difficult time. We handle the insurance claims negotiation process as well as the restoration process. Our 8-step fire restoration process ensures your complete satisfaction and peace of mind.
Emergency Pre-Cleaning & Board-Up
On-Site Damage Evaluation & Assessment
Pack & Store Personal Property
Estimate of Damages
Submit Insurance Claim
Obtain Necessary Permits
Perform Restoration
Obtain Client's Satisfaction of Restoration